"When prosperity comes, do not use all of it." ~Confucius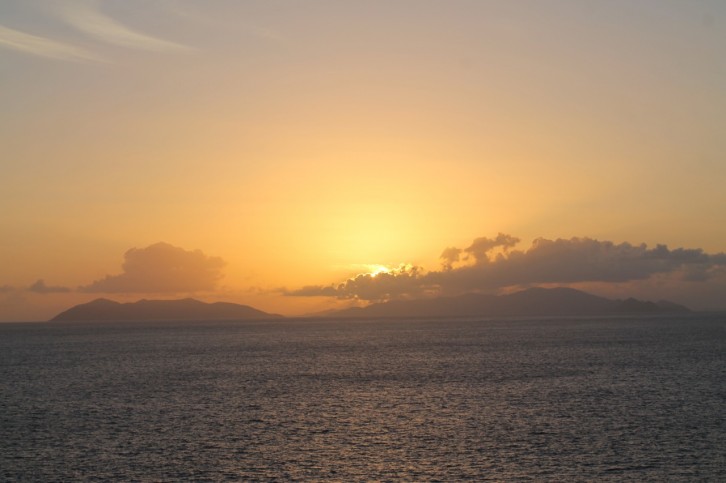 "Your profession is not what brings home your weekly paycheck, your profession is what you're put here on earth to do, with such passion and such intensity that it becomes spiritual in calling."
~ Vincent Van Gogh
As many of you may recall, when I began this so called spiritual journey 5 years ago, I noted the author and blogger Steve Pavlina as being one of my greatest on-line mentors.    Steve's Blog – Personal Development for Smart People – is THE leading resource for individual growth.

"Once again, we come to the Holiday Season, a deeply religious time that each of us observes, in his own way, by going to the mall of his choice."
~ Dave Barry, humor columnist
Sorry to have another dreary picture for you this morning friends. I had to wait 2 hours just to get this picture and to see the BVI's. The days have been clearing nicely, but these AM showers have made me want to stay in bed !!
So most of us will be shopping this weekend. Black Friday, Cyber Monday. Time to empty our pocketbooks, right ?!?