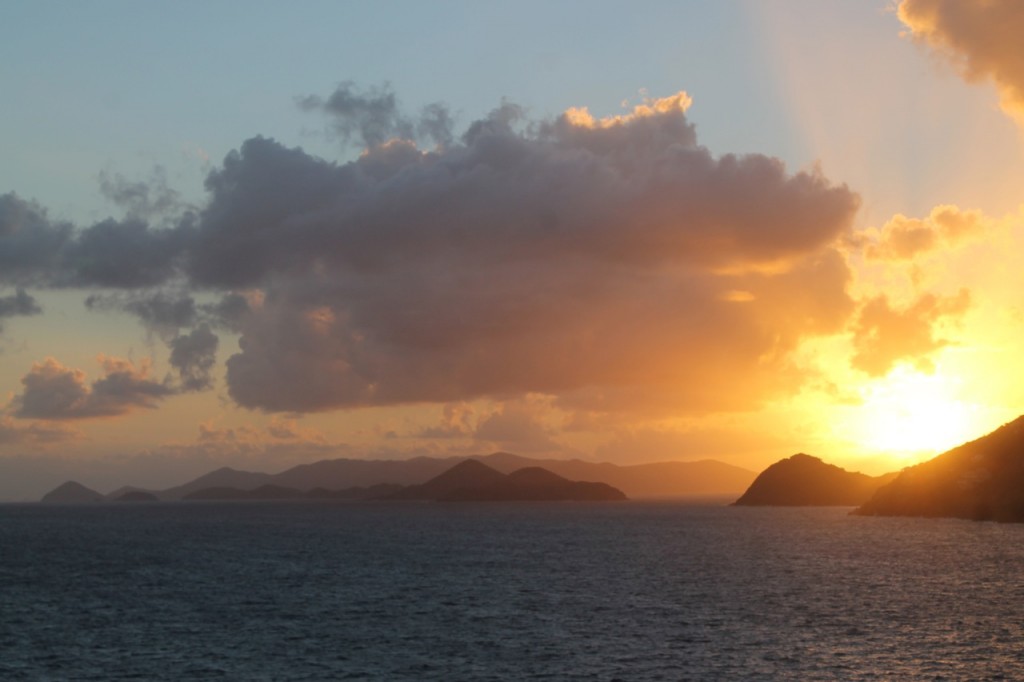 "Neglecting to broaden their view has kept some people doing one thing all their lives."
~ Napoleon Hill
Good morning friends! It feels great to be back 🙂
So yesterday, a friend posted on Facebook: "I hate that my husband can wake up and function right away. Whats even worse, is that he doesn't understand that I can't."
I feel really sorry for her. If you ever hear me so much as whisper the words "I can't", shoot me. I may choose not to do something. Or I have to admit that I'm not very talented at this or that, so I direct my energies elsewhere.
But can't??? That's a total mindset.
Over the past week, I've been digging really deep. Journaling, dreamboarding, budgeting. Identifying strengths, weaknesses. Where I've let myself down. Where I've succeeded. What's working, what's not. When I look back at my Purposeful Plan from mid 2009 – when I learned the power of intentional journaling – I'm amazed at what I've accomplished. At the time, much of it seemed utterly impossible.
One of the goals I failed to keep last year was to read the 12 books I had set out to read.
So this morning, I sat down to begin reading Napoleon Hill's "Think and Grow Rich" for the 3rd or 4th time. This time, I vow to finish it. The above quote begins the book.
In the preface, along came just what I was needing:
Insights that flash into your consciousness can fade quickly if you don't write down something to capture that fleeting feeling of "ahah" !!
I had identified the main reason for failing to read my books last year as this blog.
So in my limited mindset, I thought I had to make a choice: Read or blog.
My thinking was going much like my friend's. "I can't" do both.
The time of sunrise moves from it's latest at 6:55 (which is right about now) to 5:43 from mid May to mid June. All in all, between waking up, meditating, photoing, loading photos, writing editing and posting, I was devoting 2 to 3 hours to this blog (that's alot right ?!?!)
I've been really wanting to start a book club. But I can't seem to find anyone to join me. As I began reading "Think and Grow Rich", along came the thoughts of "I wish I had someone to share his brilliance with !!"
And there you have it!! My commitment to myself – with you as my witness – is to still photograph the sunrise.
But I'll be bringing you a very short quote or concept from the pages that I consume this year.
Better yet. I hope some of you will join me (sending prayers out to the Universe). If I have enough interest, I'd be willing to lead a monthly discussion group via Maestro Conference Calling.
Why did I start with "Think and Grow Rich" ??
Because it's the best selling success book in publishing history, having sold over 60 million copies worldwide. For 30 years, Hill collaborated with America's most creative and successful entrepreneurs, inventors, businessmen, industrialists, and political leaders … Learning firsthand why they succeeded while others failed. Over 500 of the most famous self-made multi-millionaires personally revealed to Hill the secrets they used to pull themselves out of poverty and create their own success.
Ready to Join me?
Here's the Amazon link:
http://www.amazon.com/gp/product/1932429328/ref=as_li_qf_sp_asin_tl?ie=UTF8&camp=1789&creative=9325&creativeASIN=1932429328&linkCode=as2&tag=asp4bet-20
"Think and Grow Rich" is also available for free download, which can be loaded onto your e-reader …
http://manybooks.net/titles/hillnother07think_rich_grow_rich.html